Welcome to First Church !
Our Mission
To worship and work together willingly and wholeheartedly in Ministry and Witness to each other and the world, using our gifts as a caring, sharing, giving and forgiving community of believers in the Living Christ.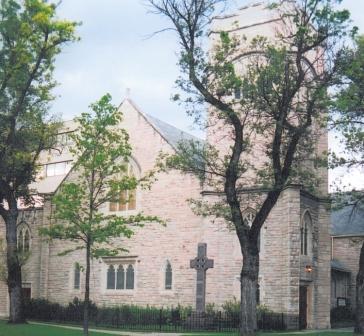 61 Picardy Place, Winnipeg, Manitoba, Canada
(near the corner of Portage Avenue and Canora Street
on the eastern side of Vimy Ridge Park.)
FIRST PRESBYTERIAN CHURCH
First Presbyterian Church is located in the heart of Winnipeg and our congregation comes from all walks of life and from all parts of the city.
Tour our website by following the links above and get to know what we're all about!
Contact us at 204-775-0414 on Mondays to Fridays from 9 a.m. to 1 p.m., or e-mail us at: